Ending impunity for abusers and
Bringing justice to survivors of online sexual crime
---
---
About Justice Defense Fund
---
The (JDF) is a non-partisan, non-religious 501(c)(3) nonprofit organization dedicated to empowering survivors of online sex trafficking, child sexual abuse material ("child pornography"), and criminal image-based sexual abuse to pursue justice through strategic litigation and advocacy support. We also advocate for the adoption of policies to prevent the online distribution of sexual crime.
JDF Leadership
---
Each leader at JDF has 15+ years of experience in the anti-trafficking field from backgrounds in public policy, criminal justice, mental health services, nonprofits, advocacy, and mass media. Their wealth of knowledge, experience, and extensive relationships in the field ensure excellence in the programs and services that JDF provides.
---
Special Advisory Group
---
JDF understands that collaboration is critical. Building and maintaining strategic partnerships is a core value of JDF. We have built a strong alliance of policy experts, lawmakers, attorneys, advocates, academics, and survivors in order to achieve success.
---
Partner Attorneys
---
JDF partners with leading attorneys both domestically and internationally who have a passion for eradicating sex trafficking, child sexual abuse material, and image-based sexual abuse, and the skills necessary to successfully litigate cases on behalf of survivors.
---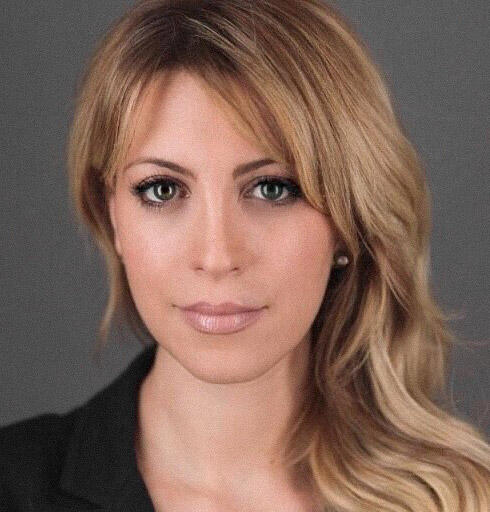 Laila Mickelwait
Founder, CEO
---
Laila Mickelwait is the Founder and CEO of the and the Founder of the
movement supported by millions around the world. She has been researching and combating the injustice of sex trafficking for over 15 years and is a leading expert in the field.
The Traffickinghub movement that Laila continues to lead, is a decentralized global effort to hold Pornhub accountable for enabling and profiting from child abuse, sex trafficking, rape, and the criminal exploitation of countless victims. Traffickinghub has earned hundreds of millions of views on social media, and the petition to shut down Pornhub has been signed by over 2.3 million people from every country in the world. 600 organizations have participated in the effort and the impact of the movement has been covered in thousands of media pieces globally.
---
The Latest
---
---
Subscribe to Emails
Subscribe to Emails
Sign up to get the latest from Justice Defense Fund.
By clicking Subscribe, you agree to receive news updates via Justice Defense Fund's email list. You can opt-out at any time. View our privacy policy to learn how this information is used.
---
---
In the News
---
Covered by

Find Help
If you are a victim of online sexual exploitation and want information about possible legal assistance options please fill out this form: